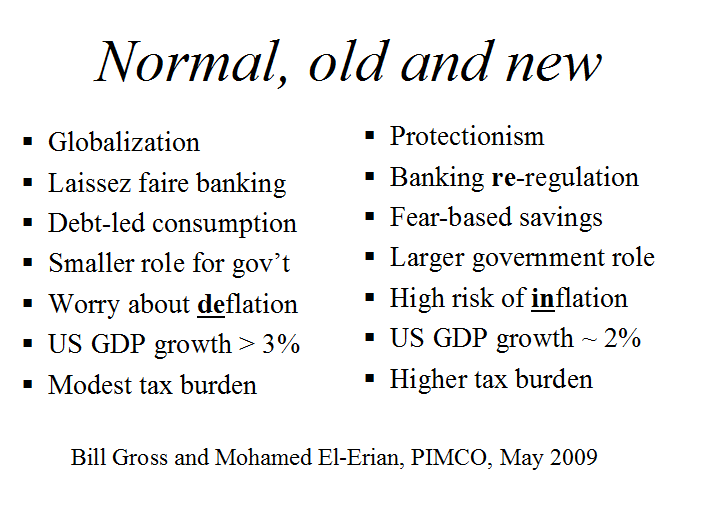 Mohamed El-Erian and Bill Gross of Pacific Investment Management Company (Pimco), the world's largest fixed-income manager, to the best of my knowledge originated the phrase "new normal" to indicate that things fundamentally changed following the Panic of September 2008 and its aftermath.
After studying a number of their writings, freely available on the Pimco web site, especially Dr. El-Erian's May 2009 economic outlook, I put together the slide, which I have used on and off in my PowerPoint presentations for the past couple of years.
What strikes me today is how well the then-and-now comparisons, now nearly two years old, hold up. These are people well worth reading and listening to.